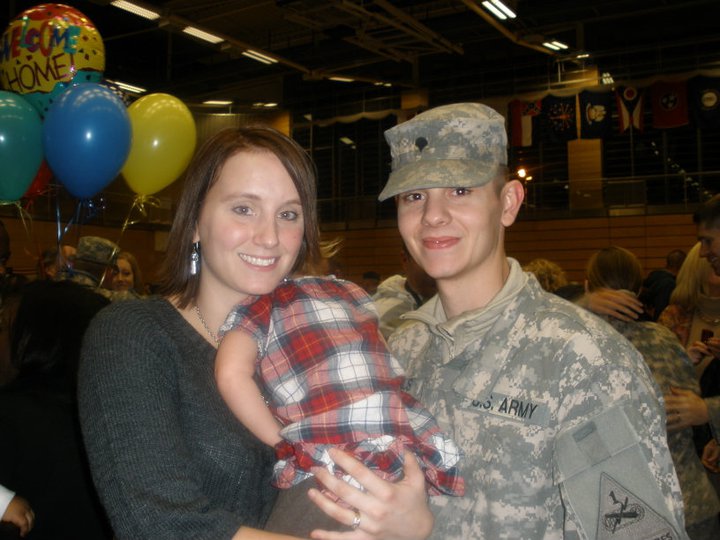 Though it shouldn't, the lengths people will go in their get rich quick schemes and scams still amazes me. The very idea that they will use servicemembers, veterans and their families disgusts me. Everything from false injury notifications to obtain credit card information to fake charities that prey on America's love for its military has been tried. The latter are some of the most heinous as they take monetary donations from caring people and then use that money as their own. It makes it hard for a person to know who they can trust to use their donation in the manner in which it was intended. This lack of trust created by continuing news stories of these fake charities or even real charity organizations who misuse funds can make it harder for those groups who operate with integrity. Today, however, I want to share with you a group that really "puts their money where their mouth is" and I pray they always will.
According to their website, Operation Homefront "assists military families during difficult financial times by providing food assistance, auto and home repair, vision care, travel and transportation, moving assistance, essential home items, and financial assistance." They also list a number of other programs. I don't claim to know everything about this organization, but if they are pocketing money for themselves on the sly then they must receive record donations. I've heard complaints against large well-known charities that actually provide very little actual assistance to those they claim to serve. Operation Homefront (OPH) is not one of them. How do I know? Because I have seen what this group has done for just ONE military family.
My son-in-law joined the Army in 2009. The past seven years have been filled with the usual ups and downs that most military families can expect; deployments, sick children, births, and the death of family members far away. Through all of this, OPH has stood behind them. For this article, I asked my daughter if she could list everything they have been provided by OPH. She just laughed and said she would try. Here is the list, short one item, this one family received from OPH:
High chair
Electric breast pump
$500 in designer baby clothes
$50 gift card for Toys R Us
200 diapers
Christmas toys every year for 3 years
Christmas dinner every year for 3 years
$20 Wal-Mart gift card for Christmas ham every year for 3 years
Plane ticket home for a morale and welfare leave
Spouse night out which included dinner, pampering and a goodie 2 years
Back to school supplies 2 years
In itself, that is one impressive list, but you may have noticed that I had said this list was "short one item". That's because one item that this ONE family received deserves a discussion all its own. On 13 December 2016, this family will be presented the keys to a mortgage-free home. Now, as my son-in-law transitions out of the military and back to civilian life their biggest concern is no longer a worry. The monetary value of the gift is, of course, extraordinary, but that pales in comparison to the piece of mind and continued sense of stability this gift gives to this veteran family. That is a gift beyond measure and shows that OPH understands the true needs of our veteran population.
So how did they get a house and how can you get one, too? Visit Operation Homefront's website at http://www.operationhomefront.net/howwehelp and check out their "Homes on the Homefront" program. It's open to most veterans not just those transitioning from active duty. Look at the homes they have available and read up on the rules and such. It's an amazing program.
Come on out to Mooresville, Indiana, on December 13th and join in the celebration as this family receives their house keys! Come out and support this organization that is doing great things for veterans and is deserving or your support. Hope to see you there!